19.11.2020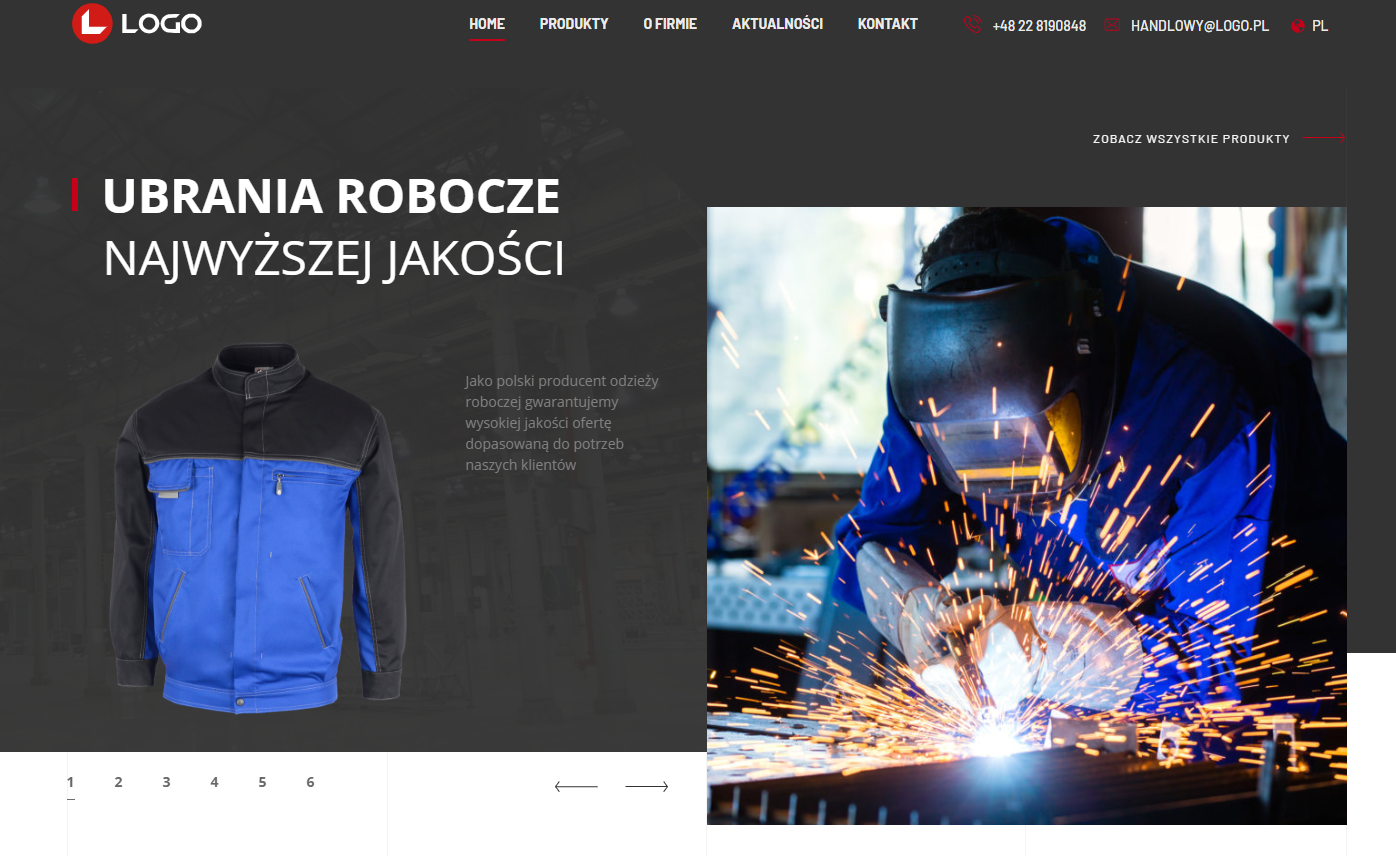 Welcome to the new LOGO website. How are we changing for you and your company?
We have been manufacturing workwear for 25 years. Customer's satisfaction continuously remains our highest priority. Our modern and intuitive page layout will facilitate navigation and the information about our methods of production will help you decide whether our company is what you need.
New look, same values
Our new logo reflects what we value the most: precision, durability, safety, and innovation.

Precision
We have been producing LOGO workwear since 1989. We personally supervise the production to assure our projects are made with highest precision. This is provided by our high-tech machines, experienced sewers, and product quality controlling team. Our own production allows us to cater to your individual needs and to execute your order in short time..
Durability and safety
We make our workwear from certified, carefully selected fabrics and tough, expert threads. Our stitches are riveted to make sure you can count on your clothing under the most demanding conditions.
Innovation
LOGO is also supported by our graphics team which will show you your order before its execution. With their help, you will be able to customize the order to your needs by modifying any model or element of the garment and branding it. Our company is also equipped with enough high-tech background to produce the most technologically advanced embroideries and prints.
---
New workwear collections
We have divided our workwear in terms of its use into:
If you're looking for workwear or protective clothing and you haven't found a perfect match – contact us. We can create the perfect garment for you from scratch.
---
Loyalty programs
As a manufacturer, we can comprehensively operate loyalty programs which include workwear, protective clothing, corporate and promotional apparel, and promotional gifts. We have been supporting one of the largest loyalty programs in Poland, providing customized workwear with high quality branding.
---
What else is new?
We know for a fact that not everyone has time for a phone call. By browsing our site you can immediately find out if we cater for your sector, get inspired with our sample projects, and read articles on our blog which cover why professional and reliable workwear is essential to the development of your business.
Subscribe to our newsletter to receive:
special offers on workwear,
new product information,
related articles.